The Mastering Suite
Our mastering suite has been designed to cater for all levels of recordings including Indie works. Our goal is to bring the highest possible quality audio mastering to our clients.
Cutting Edge Sound
The suite represents international mastering practices, and our engineer uses specialised techniques and years of experience to give your music a commercial sound that will be competitive in the global marketplace.
State-of-the-Art
The suite is on par with some of the best mastering studios anywhere in the world. We have state-of-the-art valve and solid state analogue and digital equipment imported from around the world, many of these are customised specifically for music mastering.
Experience and Styles
With thousands of songs mastered at Sonamax our experience and styles have excelled in Pop, Jazz, Rock, Blues, Country, World, Hip-Hop, Electronica, Dance, Dub, Childrens and the list goes on.
SONAMAX is an independent CD mastering suite located in the inner-west suburb of Balmain, Australia. Established in 2000, the facility was designed and built to service the increasing demand for international quality mastering at an affordable price.   SONAMAX offers the world's finest mastering technologies, coupled with highly accurate monitoring and excellent room acoustics designed by Chris Morton of ARO Technology. Years of research has resulted in a state-of-the-art mastering suite matching the finest in New York, Nashville, Los Angeles, and London. The result is an honest and accurate listening environment coupled with a sonically transparent processing path, allowing superior mastering that translates faithfully to the widest range of playback environments: from hi-fi and home theatre systems to clubs, car radios and music video programs. At the core of the SONAMAX mastering system is a custom-built Crookwood mastering console with integrated analogue/digital signal routing utilising the shortest signal path possible, with monitoring via ATC SCM50A active monitors and sub woofer. Sequoia software is used for the recording, editing and assembly of masters. Of course, such a system is useless without skilled engineers. SONAMAX's head mastering engineer Adam McElnea has over 20 years of audio mastering experience. At Sonamax we master a broad section of musical genres and will give your recording a unique sonic signature based on your style of music.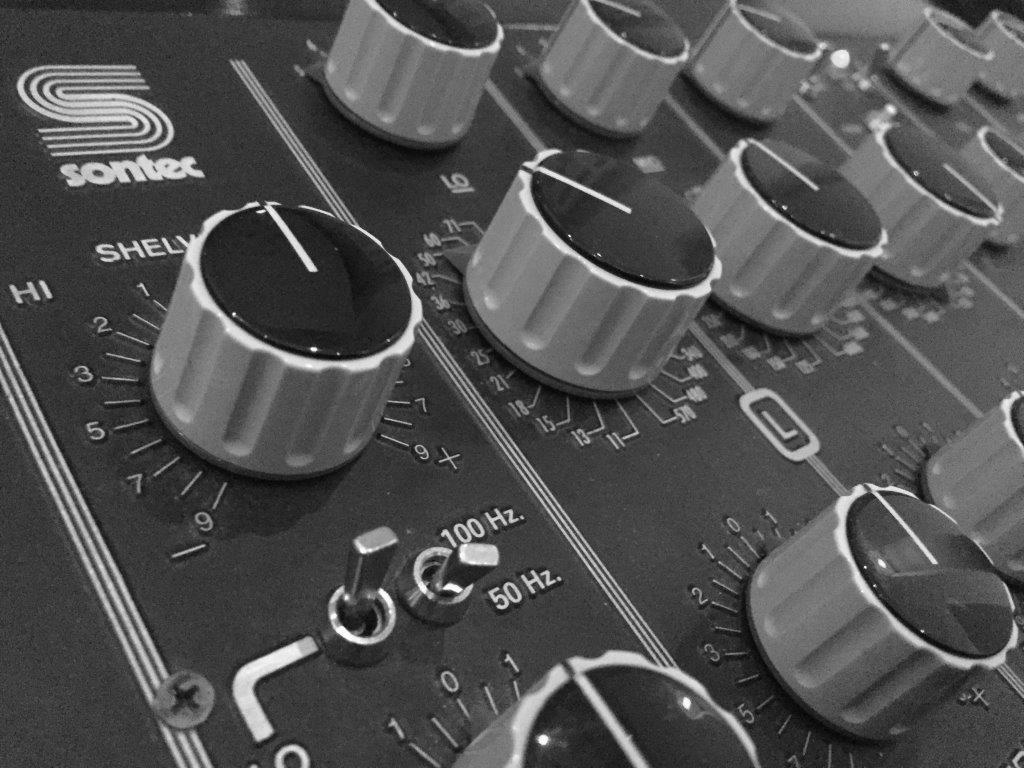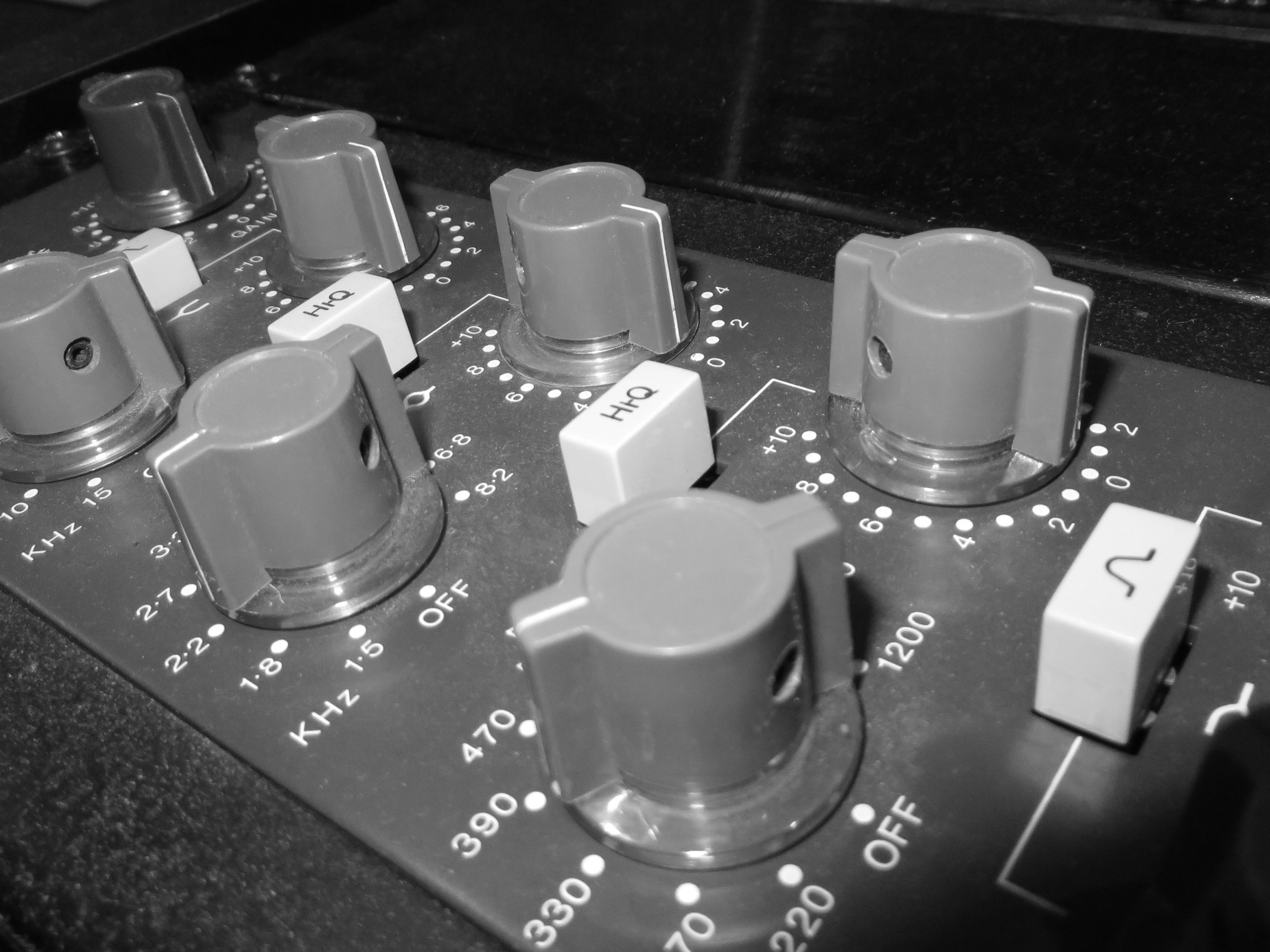 Analogue Processing
Sontec 432C/9 – Regarded as the finest mastering equaliser ever made, with 1/2 dB steps.
Neve 2087– Super rare vintage Neve stereo mastering equaliser, great vibe, punchy and musical.
EAR 660 Tube Limiters– British vari-mu tube limiters based on the classic Fairchild design. Amazing soundstage.
Analogue and Digital transfer/routing
Crookwood (UK) custom mastering console – transparent integrated digital and analogue routing & inserts, MS processing.
Klotz wiring – all equipment hardwired to console, no signal degrading patch-bay.
Exabyte – 24 bit archiving & DDP masters with verification.
Plextor – master CD burner, exceptionally fast performance while upholding the legendary Plextor reliability.
MASTERING is the final creative process of making a record, and is the last chance to modify a recording before manufacture. Mastering is the intricate process that creates a record from a collection of recorded songs by matching the tone, volume and spacing of each track. This is achieved by applying judicious amounts of EQ, compression and limiting, using only specialised mastering gear, to make a project sound like a complete record. The mastering engineer provides a level of objectivity and experience to the record making process based on their experience of having heard good recordings of a wide range of music in a neutral listening environment. Mastering should take place in a studio with an accurate monitoring system, in a studio free of the acoustic influence of the recording console and other equipment of a mix studio. This monitoring system should faithfully translate on a variety of playback mediums. At Sonamax we can:
Increase the presence of vocals, guitars and other instruments.
Increase the punch and tightness of a recording.
Add analogue fatness, density and warmth to tracks using valve EQ's, compressors and a vintage Ampex 1/2″ tape machine.
Remove sibilance and excessive brightness from vocals and hi-hats.
Widen the stereo image and increase the ambience of a recording.
Increase the perceived loudness of a recording.
Carefully match the perceived loudness and sound balance from track to track.
Create maximum sonic impact for radio & TV.
Increase the harmonics & "air" in your sound.
Crossfade songs together and create hidden tracks.Remove noise, clicks and crackles from a recording.
Create 24 bit CD re-issues from old masters and recordings.
Make adjustments to a previous master without remastering.
Enter CD-Text and ID3 tags for correct album information essential for downloading.
Accepted Formats: Ideally you should bounce (mix down) your project as 24 bit stereo WAV or AIFF files at the original session sample rate. Please remove peak limiting and leave 3dB or more headroom so the master fader does not clip. Don't worry about level, that's what mastering is for! Clipping will destroy transients and distort the signal. Please take the time to ensure you have the correct tracks that are clearly labelled. Accepted file formats are 16, 24 or 32 bit stereo WAV, 16 or 24 bit stereo AIFF and Audio CD. Mastering for Vinyl: Mastering is essential for vinyl due to the complicated phase relationships. Sonamax has many years of experience mastering for vinyl. Contact us now to discuss you next vinyl project.